Hey, are you looking for a practical gift for the busy mom or working mom? If you are like me, I hate shopping at department stores but I want to give a gift that I know every busy mom needs and used. Trust me, I have gotten gift that I have stuff away in my closet. Hoping that I will never see it again. Let me give you some gift ideas that every busy mom would love to get.
Disclaimer:This post does contain affiliate links. Any purchase made will offer a small commission toward this site. Pleas read my Disclaimer for more information.
I love wearing gloves during the winter season. They make me feel so sophisticated and important. The downside to gloves is they do not work well with my Android Phone (no I am not on the Iphone bandwagon). That's why I love these gloves. They offer me the sophisticated look that I am going after. Plus, the keep my hands warm and toasty and I am still able to answer my phone.
There are some days I like to treat myself to a mini spa treatment (what mom does not). It can be hard when you have kids, husband, working full-time and working a side hustle. Those days that I can get some R & R I treat myself to these bath bombs. I fell in love with these the first time I got them. I have bought LUSH bath bombs before and it can get expensive. These bath bombs are almost compatible to LUSH just half the price. These bath bombs are made with natural and organic materials. They don't dry out your skins and does not leave a sticky residue. The smell from these bath bomb are amazing. Trust me you need to get this for your mom she will thank you.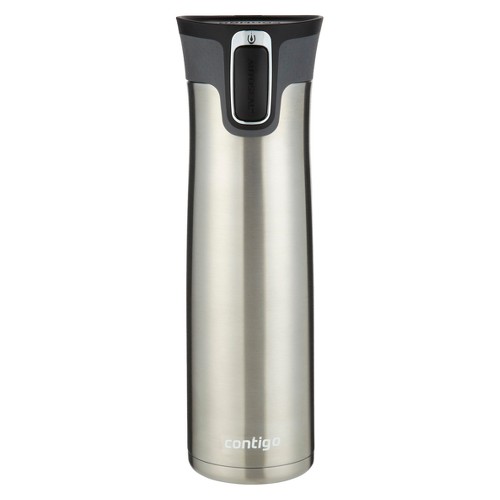 As a work at home mother these travel mug has been a life saver. I am trying to drink more water (still working on that) and I love to have ice cold water. This travel mug keep the water cold all day while I am at work. Plus the ice in the cup don't even melt quickly. If  you are a coffee drinker like myself it keep your coffee warm up to 7 hours. Let me tell you about the perk of a travel mug. There are some gas station that offer a coffee club. These coffee club allows you to use your own mug for coffee and get points to get free coffee.
Every busy mom would rave over this gift. Giving the gift of cleaning service is one of the BEST gift you can give any mom. This help lift some of the burden that most mother face on daily basis. Believe it or not a mom would take a week….heck even one day of cleaning service. Just to not have to worry about that one task. I can guarantee that this would be a git that your favorite mom will never forget.
Planners have become my bible to keep me on track. There are many planners to help the busy mom to stay on track with her day to day duties. You can get simple Walmart brand Planner or if you want to splurge on mom a little I recommend Erin Condren collection. What ever you decide make sure it is something that is practical and something the busy mom will use and enjoy.
I am a firm believer that you can never have too many Crock Pot (don't judge me). This has been my go to for years. The crock-pot is a great gift because you can just dump everything in the pot and go. When the working mom comes home from work her family has a hot meal waiting on them.
I cannot tell you how many times I have left home and forgot to charge my phone the night before. Or my kids use up all the juice on my phone to watch YouTube videos. I love my portable charger. It is small enough to fit in my handbag and it gives my phone enough juice to go on about my day. These portable charger is especially great for the onto go mom and do not have an nearby outlet to charge their device.
Large tote bag is an essential necessity the for busy mom. Moms, like me uses these type of bag to hold…..everything. These bag are so cute and stylish. My bag is large enough to hold my laptop, snack for my kids and wipes. They are inexpensive and a great gift for the busy mom.
I am going to be honest with you I was a little hesitant about the wireless earbuds. Because, I am a little old fashion and I was concern that wireless earbuds would not hold up to the tried and true one ear Bluetooth. I must say I do like them. The are extremely lightweight and they do offer good quality sound. These earbuds are great to go walking in or doing a lite workout. I would recommend this to the onto go mom who love new tech gadgets.
There is nothing like smell of lavender or citrus smell in your home or work place. Oil diffuser is a great way to help to bring a Zen feeling to a home or work environment. Plus they offer a lovely scent as well.
I hope you like my gift ideas. I would love to hear which gift idea you like for your busy mom. Comment down below.
Thanks For Stopping By